Installing the OMGIMG WordPress plugin
Installing the OMGIMG WordPress plugin is the same as installing any standard WordPress plugin.
First download the file from the omgimg.co website. Sign in here, if you're not already signed in.
Next, go hover over the "plugins" menu item in your WordPress admin. Click "add new":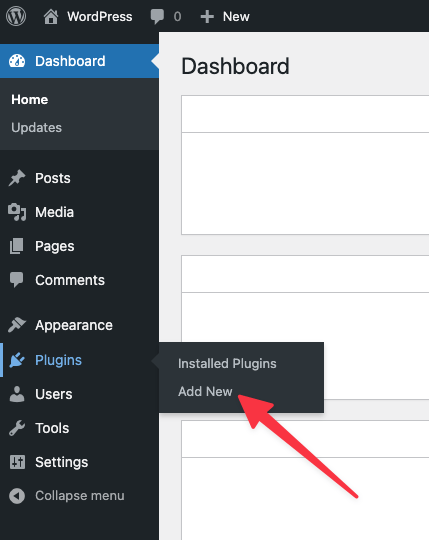 Click the "Upload plugin" button at the top of the screen: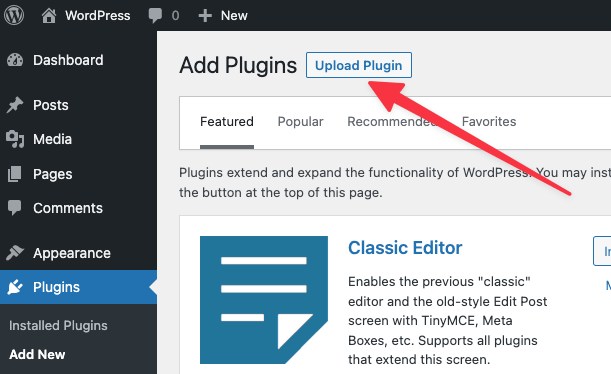 Click "choose file" and select the OMGIMG .zip file you downloaded from omgimg.co. It's probably in your "downloads" folder: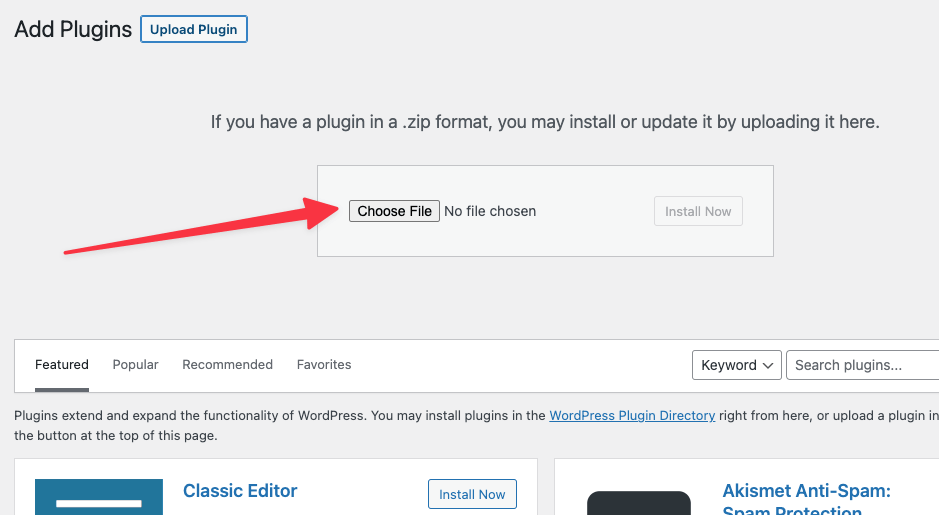 Click "install now":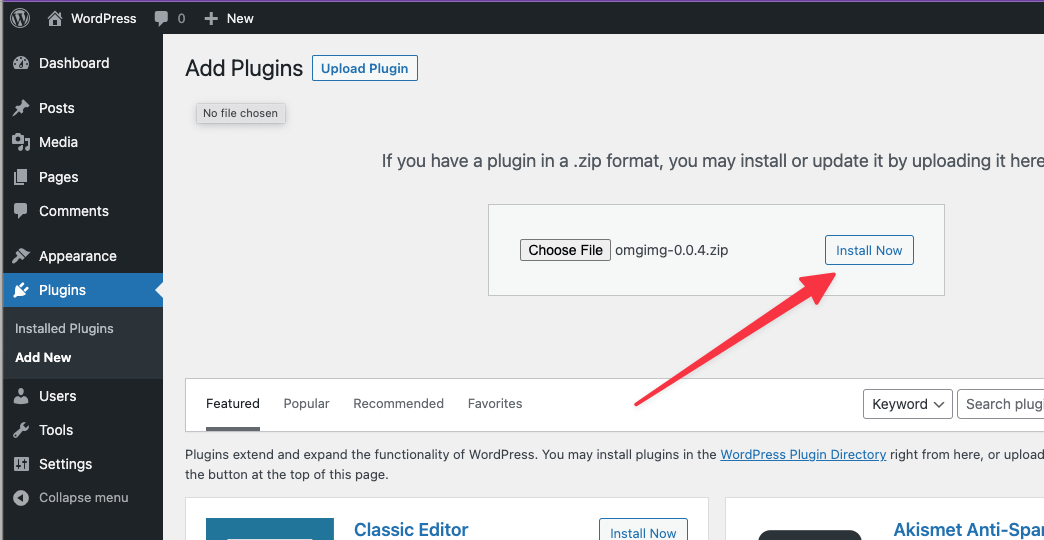 Finally, click "activate plugin":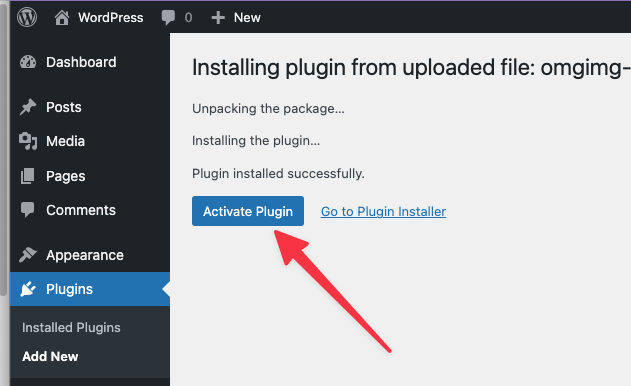 This will enable the OMGIMG plugin and take you to the onboarding screen!
Congrats!You now have the OMGIMG for WordPress plugin installed and running.